Instead of buying a house first hand, which used to be investors' first preference, they are now turning toward homes that were previously owned by someone. This saves them cost related to interior decoration, third party charges etc. Noida, is the one place that has been witnessing maximum resale property demands, let us try to know why.
The real estate market has seen a peak rise in the resale property market. The trend is that people who had bought houses some time back for the purpose of investment are now selling it off to take advantage of the high returns that follows.
Reasons for investing in resale properties
Resale properties can be defined as purchasing units that were previously owned by someone. The reasons why investors prefer them over first hand properties are:
Cost effective
It is cheaper for an investor to buy a house at resale value. The price of a house, which was previously owned, is mostly cheaper than a new unit.
Savings
Resale houses save a lot of money arising from interior decoration, rent etc.
Reality
You have everything right in front of you, there is no chance of unexpected delivery or not meeting the expectations.
Tax benefit
Immediate possession gives tax benefits from the first EMI.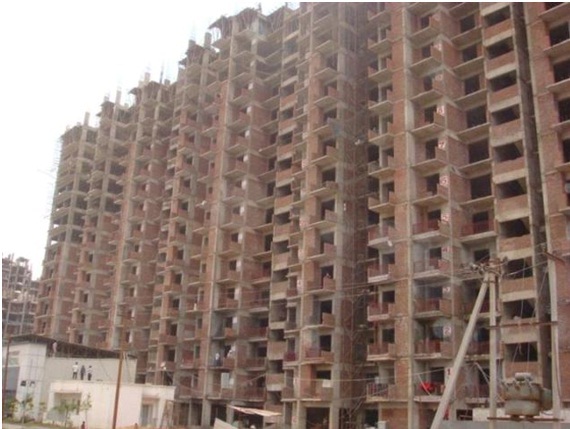 Best Resale Property Area in Delhi/ NCR
In Delhi/ NCR the most preferred areas of the property investors looking for resale property are the 7x sectors in Noida.
The 7x Areas
The best sectors to invest in resale Noida properties presently are sector 74, 75, 76, 77, 78 and 79. The reason for this are the metro extension plus highend projects inareas of Noida which are witnessing a sharp rise in the resale house units market, specifically in the sectors like 74, 75, 76, 77, 78 and 79. These areas have observed an increase in the resale property price while their actual priceswere lesser than the realty properties belonging in the present high end projects.
Reasons for this demand
These sectors are facing a sharp rise in the resale property demand because:
These areas are based in close proximity of proposed metro link, NH 24, Noida Expressway and Greater Noida West.
A majority of investors had bought the property when the rates were Rs. 2500 – 2600 PSF, which have now increased to more than Rs. 5000 PSF.
The area is very close to the City Centre metro station, Noida expressway and other roads to reach Delhi.
 Best of the six
While all the above mentioned sectors act as the prime locations of NCR, because of their connectivity, resale value and the locality etc. the one area which has gained attention of investors looking for ready to move in flats is the Sector 76 locality.
If you too are searching for a ready tomovein flat, then sector 76 is a good option. Unlike nearby sectors, in which all the projects are presently under construction, this sector gives a good mix of all underconstruction plus the readytomove in houses. Both the 2 plus 3BHK units are nearly equally supplied in a pocket friendly budget range of Rs 40-80 Lakh.Some developers who are functioning here are the Amrapali Group, Skytechand Aditya Homes, etc., they continue to grow beyond the boundaries of the 70s to Greater Noida and various other localities.
A builder that has been delivering premium properties in Noida Delhi / NCR area is the Amrapali Group.  After exploring the Greater Noida West market they have recently added another feather in their realty cap by launching Amrapali Centurian Park in Greater Noida. The price at which you can acquire the Amrapali Centurian Park flat is in the range of Rs. 23 to 75 Lakh for a sq. ft. area of 885 – 1675.
Although investments in resale property are on a roar now a days, but you need to be wary of fake owners or dealers. Gather as much information as you can on the builder.