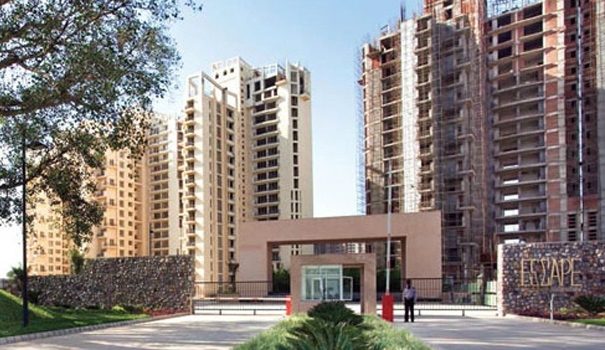 Whenever a person is going to buy a property in India, the first questions always arise in their mind that is the developer or the company. Before you going to buy property, it is very important to keep check on the developer from whom you are buying a property to add value it. Buying a property is very big decision as a handsome sum of money that is investing to buy a good property and make sure in which property you invest whose builder has a sound background.
Ajnara sports city apartments and ajnara belvedere flats are new luxury residential projects which sports city is placed at noida extension and the belvedere is situated at sector -78, Noida. These projects have several type facilities like park, club house, garden, swimming pool, gym and jogging track etc.
If you are one of them who want to invest in the newly launched project by Unitech group, then there is no need to investigate about the quality of services and builders.  It has been established in 1972 and since then they have been guiding Indian infrastructure towards the golden era. They have been into constructing commercial and residential property in India and also developed lots of multiplexes, IT hubs, SEZs, amusement parks and etc.
This group is one of the most prominent names in the field of real estate market. From past few years, it had successfully completed lots of amazing projects and now it is going to introduce its newly launched project named as Unitech Escape.                              When you invest in the property of this group, the infrastructure credibility is always on the higher side.
Due to amazing projects, it has come under the top five real estate developers in India. In this newly launched project, here one can get 2, 3, and 4BHK apartments and penthouse. They ensure that this project keeps out all sound, screeching brakes, shrieking vocal chords, penetrating footsteps and creates a silence that is beyond pure absence of noise and crowd.
This place is fully equipped with all basic as well as modern amenities which are requisite for a residential area. Through this living place, one can feel that they will splash in the lap of exotic luxury and elegant comfort. Escape shimmers with finer style and matchless grace, leading it to dazzling architectural classiness. To offering modern lifestyle in harmony with nature, it is planned with precision and perfection.
Being crafted by elegantly and artfully structure, this project offers healthy environment, superior design, high quality of construction and high quality neighborhood and also proffers 24X7 security, water supply and 100% power backup. Its each apartment has been efficiently designed to maximize space and sunlight while ensuring a superb community living experience gated community and round the clock security.
I am Nitin Goswami always heard that Unitech group always present amazing property but when I see its newly launched project named Unitech Escape, then I believe that it is really a exceptionally famous group that achieve its trustworthiness due to their hard work.