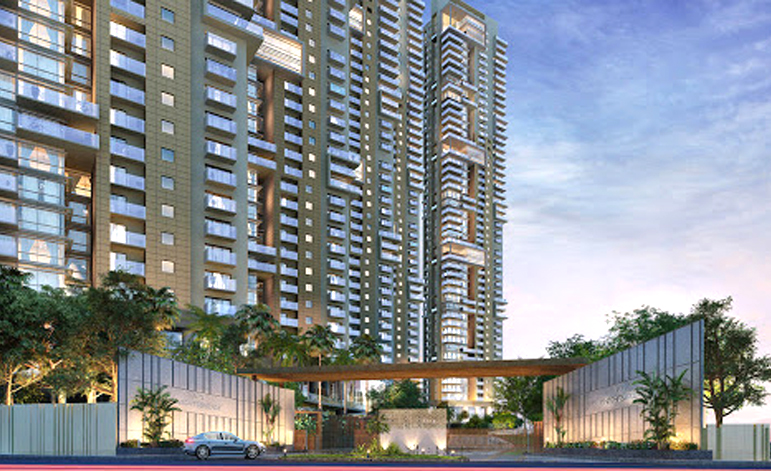 ATS Knightsbridge a landmark which has given the investment portfolio to get the best returns on investment at amazing prices. ATS Knightsbridge has been bought up with the elegance and the hallmark of ATS coming under the skyline of Noida. The heavenly feeling at this home can make you wonder if the project has left behind any aspect in terms of giving the architectural brilliance one of the best way to turn into homes. ATS Knightsbridge has homes with high end fixtures and ultra modern finish that has residential complex with apartments and duplexes. ATS Knightsbridge has a strategic location that is situated near the River Yamuna overlooking Okhla Bird Sanctuary. ATS Destinaire Greater Noida / ATS Floral Pathways NH 24 Ghaziabad
ATS Knightsbridge Noida is one of the new luxurious project by ATS located at Sector 124 Noida. ATS Knightsbridge is located few minutes drive from the South Delhi and is easily connected through Noida-Greater Noida Expressway and Mahamaya Flyover. Also, the Metro station is near in the form of Botanical Garden and Kalindi Kunj station. ATS Knightsbridge is developed in an area of 6.15 acres that has 5 magnificent 47 storey skyscrapers. ATS Knightsbridge offers 4 bed room home that offers homes with an opulent lifestyle and it gives a beautiful view of Noida's skyline that adds more to the life during the morning and evening with fine chirping of birds and the beautiful hue of the Sun.
ATS Knightsbridge offers an exclusive home that comes with 215 units and have 557 sq meter of residences with individual floors. ATS Knightsbridge also has swankier clubhouse that makes one feel easy with various activities. ATS Knightsbridge is made with a new 360 degree look offer where a resident can have an entire look of the skyline. ATS Knightsbridge is offering finest construction quality and offers best material. It also adds luxury with entire floor and makes it one of the finest luxury projects which makes it one of the well known apartments in Noida. ATS Knightsbridge also gives an all weather swimming pool which gives residents the joy of swimming throughout the year.
ATS Knightsbridge has amenities in the form of swimming pool, gymnasium, fitness and health center, squash and tennis court, billiards and pool, bowling alley, spa, business lounge, fine dining restaurant, party hall by the name of Oval Castle and other much needed daily needs within few minutes to help residents with best of the facilities. ATS Knightsbridge has also some of the best in class activities in the club house such as guest lodging facility, daycare center, The Oval Castle- The Party Hall, Indoor Sports Activity Room along with the Cappuccino Coffee House. It also has life style facilities with massage and beauty parlour, banquet and conference hall cafeteria, aerobics, Yoga and meditation Center, party hall, spa, steam-sauna jacuzzi along with chiller bath room.
ATS Knightsbridge has other amenities on offer in the form of business lounge creche, daily needs stores and much more making it a home that adds more to the lifestyle and necessity at the same time while the value of homes is priced at Rs 9 Crore onwards.