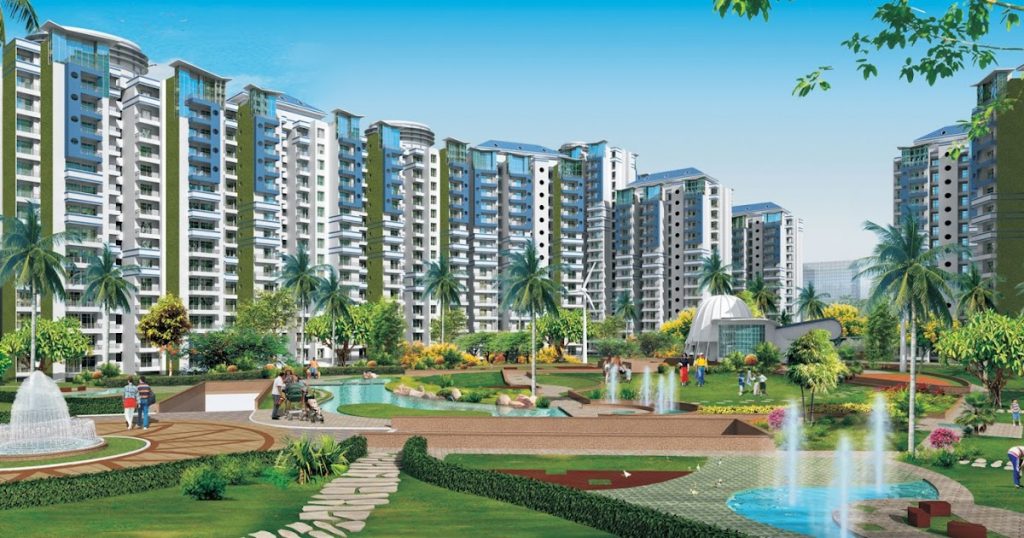 Gaur City 14th Avenue is a residential space that reflects the lifestyle and hallmark of Gaursons which is known to be a premium residential builders. Gaursons are known to be a part of the well managed residential and commercial developers who have bought many of the landmark infrastructure in Delhi-NCR. It is a well known fact that Greater Noida West has become a playing field of Gaursons who have many wonderful project making their kitty full with developments in a much sought after area. Gaur City 14th Avenue is one of the homes that comprise of 7 towers and has all the better spacious homes that has 1, 2 and 3 BHK on offer.
Gaur City 14th Avenue has the project that is developed by an architectural giants by the name of RSP Singapore. Gaur City 14th Avenue has homes that offer smart amenities and give more living space that adds more in the form of comfortable lifestyle. Gaur City 14th Avenue has on offer homes that are well furnished along with fully ventilated apartments. So much so that it has got the homes a certification with Indian Green Building Council that adds to its credibility which is also an honourable certification to the homes. Gaur City 14th Avenue is a part of the residential project that has made wonderful society for thousands of people who live with harmony adding more to their lifestyle. Gaur sportswood Noida / Gaur world smartstreet Noida / Gaur city resale Noida
Gaursons is the first developer who have come up with essential slogan of home to work, play and school coming under the closest area. It has come up with the concept of harmony living which keeps stress away from you as the homes are made near the school, play field and even corporate office spaces that makes life easy for the residents. Gaursons is also adding 24 hours of plumber and electrician facility at Gaur City 14th Avenue that helps the residents to get their wear and tear managed within no time and the maintenance unit is also within the premises.
Gaur City 14th Avenue has all the newly developed homes with amenities that are a part of the lifestyle with swimming pool, gymnasium and modern fittings and fixtures in every homes. It has grocery stores, daily need stores, vegetable stores, restaurants, creche and petrol stations within the development. Gaur City 14th Avenue has indoor parking for every owners and there is also visitor parking that gives more in the form of necessity. Gaur City 14th Avenue has 18 acres of sports complex which has cricket, football, badminton court, basketball court, volleyball court and much more within the residential complex. Gaur City 14th Avenue has milk booth, medical center, reading lounge,school, RO system, fire fighting system, 24*7 water supply and power back up that makes the life easier for residents. It also has multiplex, malls and good maintained shopping complex in the nearby areas that gives more to the lifestyle.
Gaur City 14th Avenue has prices that are within the reach and the homes are priced at affordable prices which is available on request at the time of purchase.