Gaur Yamuna City Plots is a premium residential development that offers plots of various sizes and there are certain discounts on purchase which could be seen with every festive season. The Gaur Yamuna City plot is spread over 250 acres and it has created a benchmark with the holistic living it offers to all types of buyers and residents alike. Gaursons is a property developer which has understood the mindset of the buyers and their favorite playground has become Delhi-NCR where they come up with all types of properties. Gaur Yamuna City plots are one of the projects which give immense pleasure to the property seeker and offers homes, plots, commercial spaces, and villas that give enough chance for the people to buy a home of their choice.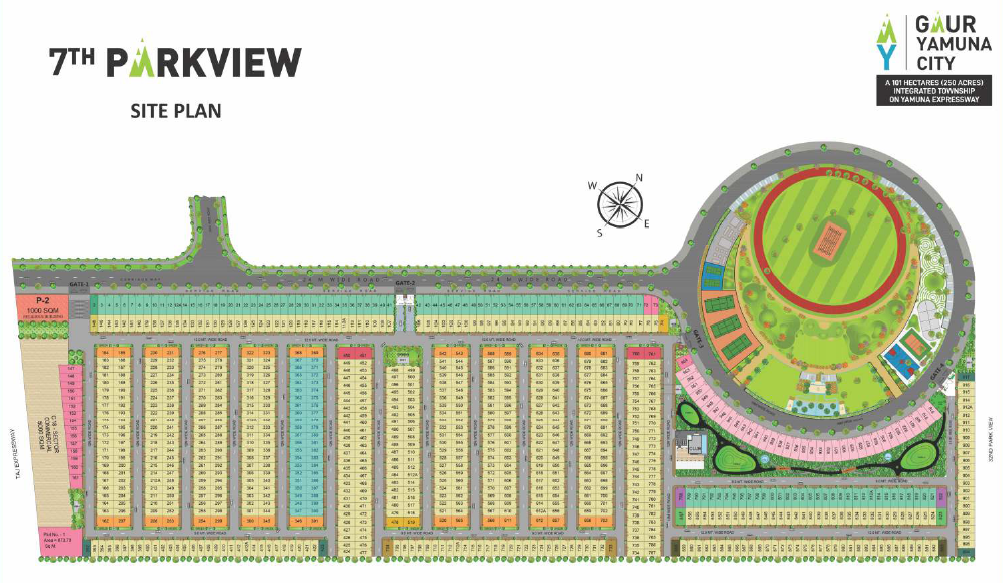 Gaur Yamuna City Plots are spread which is planned for the 17,500 units that include 2/3/4 BHK homes and give enough chances to emerge within a township that makes people reside in the fastest-growing professional hubs of India. The Yamuna Biodiversity lake which is spread in an area of 9 acres with 2.5 lakh sq ft of exclusive clubhouse gives enough opportunity for swimming, boating, and other water-based activities that gives people a new high. The entire Yamuna Expressway these days is abuzz with activities that are in the form of people procuring GYC plots or Gaur Yamuna City Plots Location and make their dream homes. It may sound like a cliche but the fact is that the upcoming Jewar International Airport and development by YEIDA has given best-in-class people to get into buying spree and they are not losing any chance to buy property here. Gaur More Project: Gaur Runway Suites Price, Gaur World SmartStreet
Gaur Yamuna City has been a part of the well-planned development which has seen lots of multiplexes, malls, shopping arcades, sporting arenas, schools, hospitals, and other development coming up at a faster pace. Also, the residential development which is on both sides of Yamuna Expressway has given the best possible architectural opportunity to come up with the best of developments. Gaur Yamuna City Plots is also getting connected with Delhi Metro via the Noida Metro route. The Jewar International airport will have its own rapid rail transit system that will connect the best of the parts of the city in a jiffy. In this way, one could say that having a residential plot at Gaur Yamuna City will add much to the lifestyle which will pack its own punch in the residential property market.
Gaur Yamuna City is one of the biggest amalgamations of one of the top class residential project and all types of recreational area is also well planned in advance for creating best of the project. Gaur Yamuna City Plots give a scenic view of nature and the upcoming Night safari will give a new twist to the natural environment here. Also, the Buddha F1 International Circuit along with the International Cricket Stadium will add more to the business that will help the people to enjoy much of the sporting fervor in the near future making it a great place to live and enjoy.