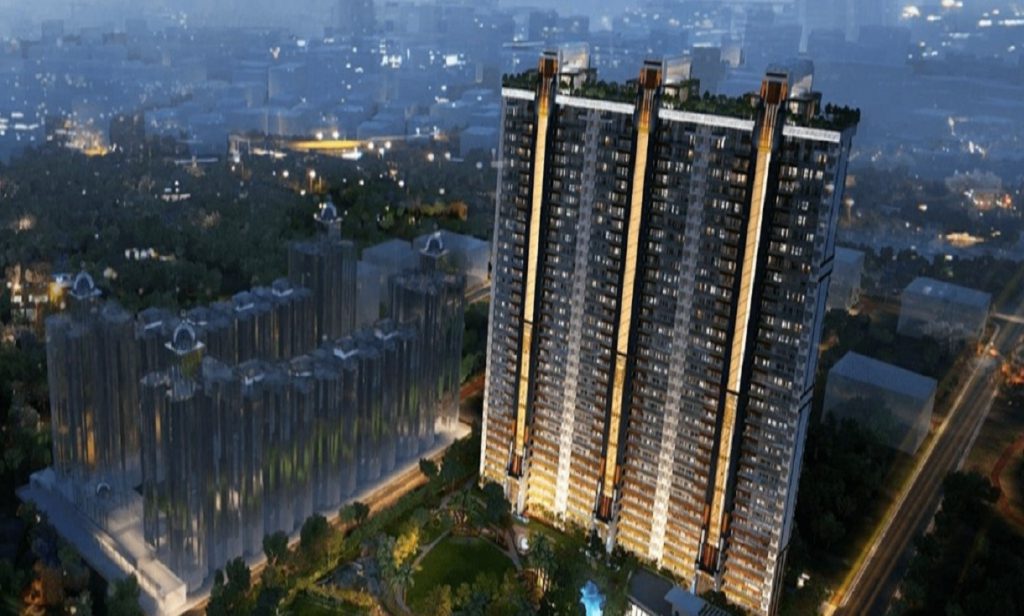 Gulshan Dynasty is a premium residential project that is luxurious, life inspiring and with jaw dropping features. The project gives an opulent look and is rich in its every aspect. It oozes lifestyle amenities with good ways to demonstrate your money power which also reflects in its price. The residential project comes with location at sector 144 and is known for its quality with 500+ residential apartments. The project offers 15 meters green belt that adds to the wellbeing with physical, mental and environmental wellness. It creates one of the best social environment that helps you to enjoy more of a holistic lifestyle that leads to peace and prosperity. It is one of the best property in Delhi-NCR that comes as the most awaited luxurious project. Flats in Noida / Flats in Gaur Yamuna City / Flats in Delhi NCR
Gulshan Dynasty is spread in an area of 5.8 acres of land and has 4 BHK flats with area of 4700 sq ft out of which 6 flats are duplex. The project has innovative design and architectural elegance that makes it one of the most luxurious project. It has best of the location that ensures the needs of the residents. It has proximity to national highways, metro connectivity and upcoming Jewar international airport. The project adds to the creativity in many aspect that gives with careful built as it can be seen with RCC frame structure which is earthquake resistant. The project creates space for all age groups as ample games and sports activity, senior citizen parks and clubhouse that has all necessities. Few of the world class amenities that makes it one of the better living space are amphitheatre, party lawn, swimming pool. It has open lawn, floodlit basketball and tennis court, multi-purpose open arena and children play area.
Gulshan Dynasty has 76% of green, open construction area and it has contactless service homes. It has separate entry and exits for the service personnel and adds with low density living. It has best of the connectivity with educational institutions, healthcare facilities and workspaces. The project has introduce hydroponic farming that enables farm to fork experience. It has platinum rated green building affiliation from IGBC, pet stead for furry companions. It has customizable homes that defines your own luxurious style which reflects well within the homes. The project has good number of security personnel and comes with 7 tier security system.
Gulshan Dynasty is close to Noida Expressway, multi-level, 24*7 security and surveillance system. It has fire safety as per international standards along with low maintenance module with 100% power backup. The project has world class landscaping which is design by renowned architects. It has cctv cameras that adds to the security throughout the complex. It is near to the newly built metro station and is 15 minutes from the under construction Jewar International airport. It connects with ease through best of the highway networks as Noida, East Delhi, Ghaziabad and Merrut. It is 10 minutes drive towards East Delhi that makes with ease of connectivity.
The project serves the needs and necessities with good residential developments and has price of Rs 4.93 Crore onwards.