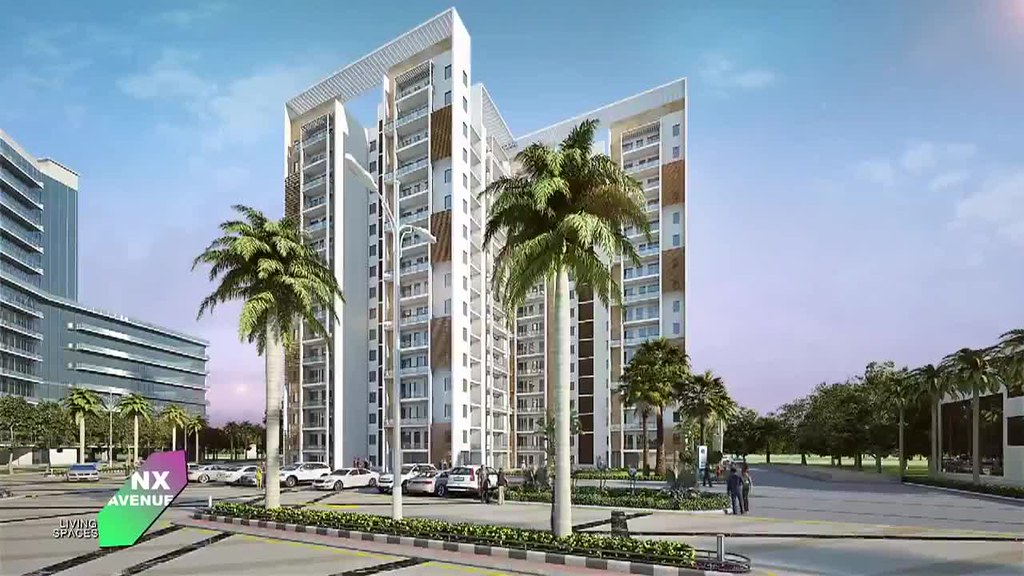 NX One Avenue is a residential project that is by DAH Group. It is a residential apartment with one of the best in class office space. It has corporate studios which is term as NX Studios and also commercial space with NX One Mall. The project comes as corner property and is very close to the Kisan Chowk metro station that makes it easy for residents anywhere in Delhi-NCR. It comes as a residential project that is as beautiful as its residents and makes it one of the most comprehensive lifestyle residential value apartments. It offers spacious and luxurious apartments which makes it an exemplary development that is ideal for buyers and residents. NX One Avenue / ATS Kingston Heath location / ATS Pious Orchards location / ATS greens Residential Projects
NX One Avenue comes with homes that makes it with imported technology and it ensures as an earthquake resistant building. The project adds to an ensuring lifestyle and comes as modern and super urbanize structure within an eco-friendly homes. The project comes with best of the commercial and retail homes with huge number of amenities, features and services. The project comes as luxurious, flats and apartments which has architecture based as per vastu specifications. It is one of the smart city development with immediate connectivity to road and metro networks. NX One Avenue comes as best of the housing localities that adds to lifestyle, retail and commercialization. It mix business and pleasure at one place with home as a necessary factor. The different configurations here for commercial shops are 268 sq ft, commercial office space at 251 sq ft, studio apartment at 595 sq ft. The complex has total of 4 towers which makes it a great place to live.
NX One Avenue comes with 2 BHK apartments with 2 toilets and comes with eco friendly buildings. It gets 24*7 power backup, jogging tracks, gymnasium for a healthy lifestyle. It has entertainment with six screen multiple theater. There is community halls, indoor games club, swimming pools. The project is eco-friendly with rain water harvesting and drainage facility. It is with proximity to 400 meters of metro station. It has utility shops, day care, kids play area. The project has restaurants, cafes, proper lift system with services, fire management and many similar services. It comes with best of the cctv surveillance and security system. It assures the safety and security of the residents which is the priority for a healthy lifestyle.
NX One Avenue comes with best of landscaping and has best of open space that enjoys huge open space. It comes with best of the green plantation and greenery that comes with best of the development for inner and outer spaces. The project comes with RERA Register project and has price of Rs 24.75 lakhs and Rs 1.2 Crore. It has an area of 25 acres and total of 289 units. It adds to the lingering feeling for your friends and prospective clients who may reach your home for business discussions at a birthday or anniversary party hosted by you. It adds to one of the most lively project that suits your needs and lifestyle.