Gaur Castlevania a lovely residential project is located in YEDA Gaur Yamuna City, just far from Yamuna Expressway in Noida. This residential is currently a New Launch residential project. The luxury residential project is offering providing you lovely or well design 2 and 3 BHK Apartment/flats in size ranging from around 1060 sq. ft. to 1520 sq. Ft. This luxury project is approximately at 0.5 Kms from Yamuna Expressway surrounding you can get the one of best sports facility on a high level that you can not get any other project nearby. The project has a very good connectivity rating of around 6, a livability rating of also around 6, and a more important lifestyle rating of 6.5 around, and an overall rating of this luxury or lovely project 6 around. You do not get the rating system in other residential projects only we can provide you because we love that you can choose the best.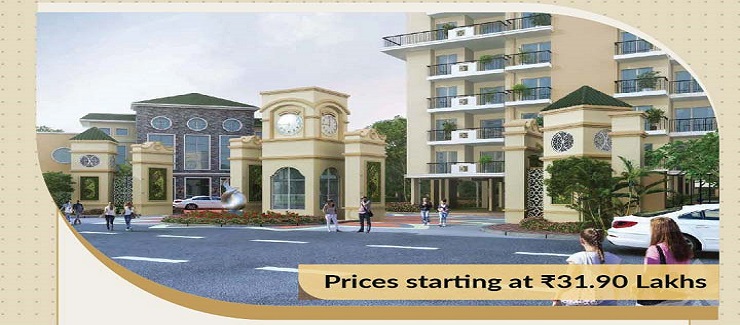 This luxury project has Adjacent to Gaur Castlevania Yamuna Expressway destination, Well landscaped and very good developed township area, A world-class European style crafted residency, or more good news for all the buyer or as well investor that Upcoming International Airport also coming nearby this luxury location Noida, State of the art recreational activities and amusement, more than 9 acres of Yamuna Lake, located here Buddh International circuit. Gaurs Developers India Limited who is the founder of this new launched residential project was founded in the year 1995 and has never looked back ever since comes into the real estate market. Gaursons Builders has always focused on architectural excellence and customer satisfaction. The company seeks to adopt a multi-interest and multi-utility approach towards project development or construct.
The company has a huge number of happy and more satisfied customers under its belt and believes or trusts in creating well design layouts for happy customers. Gaursons always provide possession of very good residential or commercial projects to our happy client or customer with all the transparency and never think to hide anything from the customer. That's why he has a very good image or repo in the real estate sector. Now they are going to provide you one more residential project Gaur Castlevania at one of the best locations in Noida where you can get everything relative to world-class facilities and lovely amenities. All the project has the very good green area surrounding the luxury project. So call us or website our website to book a flat with us. Gaur Yamuna City At Sector 19 YEDA.