ATS Knightbridge 4/6 BHK Ultra Luxury Sector-124 Noida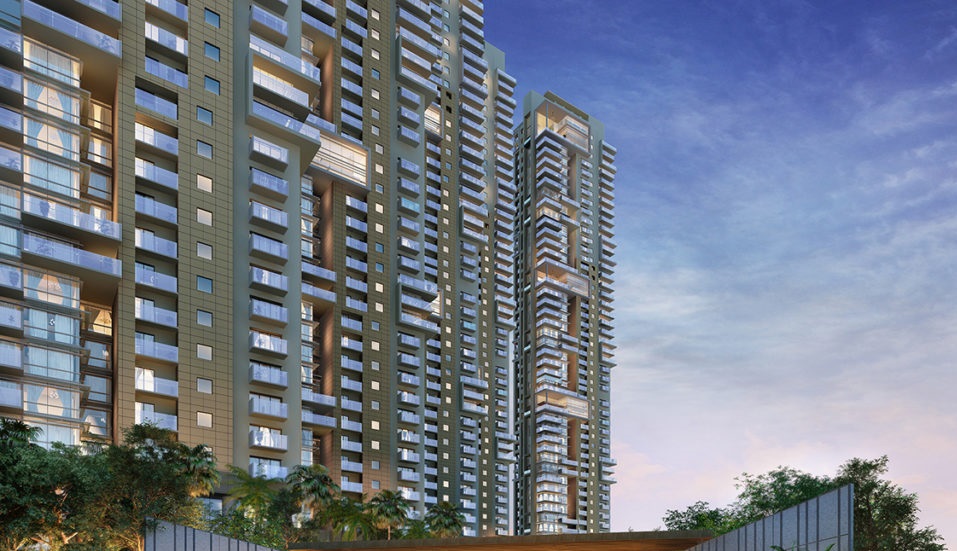 ATS Knightsbridge is residential project that is with true to its developers wish of creating homes with best developments at attractive price. The development has put best of perspective with amazing lifestyle and lets you enjoy with affluence and pristine surroundings. The residences have made it with good number of amenities, specifications and lifestyle that are part of the business class homes. It gives you an amazing infrastructure which secures with RCC frame structure that gives earthquake resistance homes. The development is with one of the best location at the confluence of New Delhi and Noida that lets you reach both cities with ease. The metro connectivity is another big factor that makes it a faster way to commute through Noida Aqua line. With location at Sector 124, Noida it is a better way to reach the development and make most out of it. ATS Destinaire Resale / ATS Floral Pathways Resale / ATS Knightsbridge Resale / Godrej woods Plumeria
ATS Knightsbridge is with total number of towers as 5. It is a skyscraper with ground + 47 structure and that makes it huge development. It has European style kitchen that adds to its elegant space. The project has pathway and jogging track, sculptural mounds, youth garden. The development has cafeteria and restaurant, and living room connects with elaborate deck area. It has triple height 5-star entrance lobby at upper ground level. The total land area allocated for the project is 11 acres. It has total of 215 apartments and it adds to exclusive factor with one apartment on each floor. The development has beautiful sloping green with terraces. It has sit-out plazas, badminton, tennis and basketball courts. The project adds with color garden, concierge services, mini theatre with capacity for 30 people. It adds with 3 elevators that serves with single apartments on floors.
ATS Knightsbridge has amenities as club house, meditation center, indoor games, kids play area. It adds with swimming pool, gym, landscape garden, open space, intercom. It has power backup, 24 hour water supply, car parking, day care center, multi-purpose hall, video security, lifts and 24/7 security. It has 4 BHK + Servant room with area of 6000 sq ft. It has 6 BHK Duplex with area of 10000 sq ft. The development adds with swanky 3252 sq m clubhouse. It has dedicated concierge services. The project adds with next door to Hub Knightsbridge. It is one of the gold rated and A grade commercial and retail hotspot.
ATS Knightsbridge offers homes with 360 degree panoramic view and gives an experience that is truly awesome. It offers with dedicated concierge services, highly secure 3 tier security. It lets you enjoy with a lifestyle that is part of swanky homes. The project puts emphasis on creation of rich aura and majestic landscape making it a great place to live. The residences are with brilliance in architecture and connects well with best of the schools, universities. It adds with better medical facilities within reach and is also with other necessities as grocery and super mart. The development is near to malls, multiplex that makes it homes with all comfort within close distance.