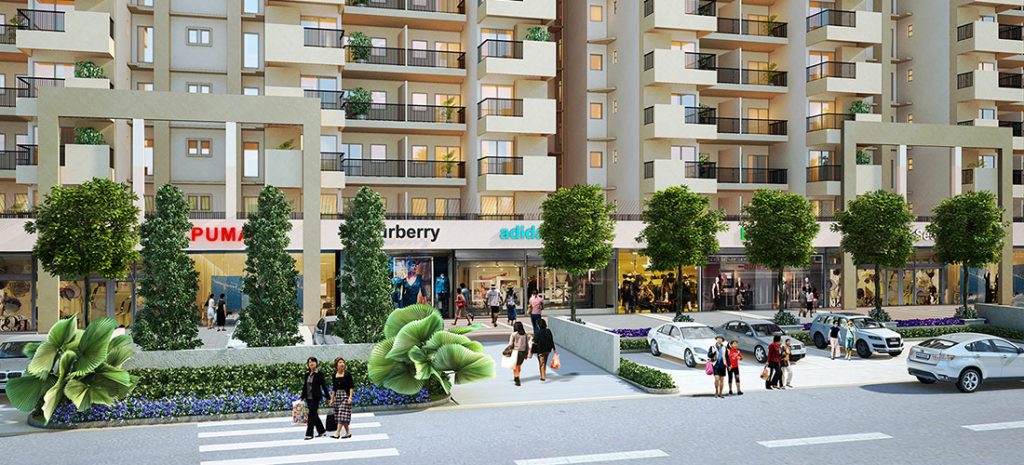 No doubt Delhi NCR real estate has come of age. Maintaining the balance between low class segments and middle class segments along with elite residents, the city has progressed and developed remarkably. Real estate sector in the city has come a long way with giant strides. Over the last decade, the heart of the nation-Delhi has witnessed several growth corridors. Here are the top five push that gave boost to real estate sector in this city: Metro Connectivity, Super fast and the cheap connectivity to inter-connect the end points of Delhi, Gurgaon, Faridabad and Noida have successfully completed its 12 years of operation. Not only it connects the core points and end points but also easy access to railway stations and airport. Real estate development did not only take place in transit oriented corridors but also made its access to the premium addresses where city elites reside. In the coming years, metro connectivity will reach the outskirts of NCR. Gaur City Flats / Gaur Siddhartham Price List / Gaur City Resale Price / Gaur city 6th avenue Price List
Multiple Authorities, Unlike other cities that are governed by one municipal authority, Delhi is run by more than one municipal authority namely New Delhi Municipal Corporation, Delhi Development Authority and Municipal Corporation of Delhi. Due to multiple authorities, responsibilities have been divided among these that results in quality constructed housing schemes and timely deliveries. Maximum Green Cover, In accordance with report of Urban Ministry Delhi is covered with maximum greenery among all the metro cities. All other cities have barely 100 kilometers square feet green cover while Delhi leaving behind these has 180 kilometers square feet green cover.
Job Opportunities, Headquarters of major corporate lie in Delhi NCR. Noida is the main office hub in NCR. The city has the potential to employ the manpower from highly skilled to labor class from different regions of the country. The regions such as Gurgaon and Noida are embraced with 'walk to work' concept. Here affordable residences are available at walking distance from workplace. Housing Schemes, Numerous housing schemes are announced by development authority and real estate developers mostly at newer locations where infrastructure has developed by the authority and no risk of delayed delivery. Affluent buyers often wait for either the housing schemes or the lucrative offers by the builders. Catering the needs of economic weaker section (EWS) to high net worth individuals (HNIs), the developers are dedicatedly engaged in delivering the best projects.